Final Days: Review Your Gear to Win $700 Leatherman Prize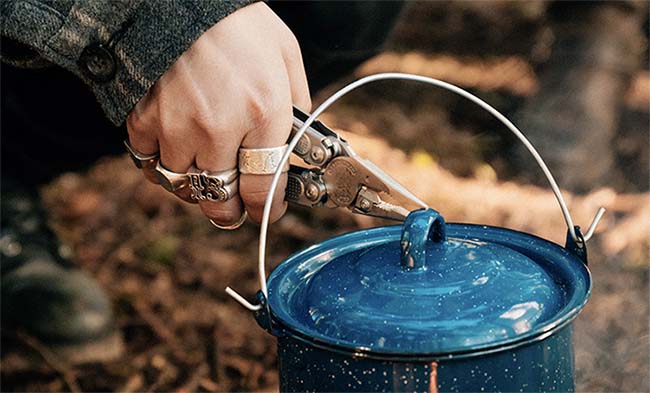 On Saturday, June 29, we're giving one Trailspace reviewer a Leatherman Free P4 one-handed multi-tool, a Signal multi-tool, and a Tread Tempo multi-tool watch. Write a review of your outdoor gear today and this $700 multi-tool prize could be yours.
So far members have shared more than 133 reviews during the contest period. Whether it's for the trail, river, or mountains, we want to hear about your outdoor gear, apparel, or footwear. Have you shared your gear review?
Enter to Win:
Write a review now through Friday, June 28, of your own outdoor gear, apparel, or footwear.
Every complete, qualifying review received June 1-28 counts as an entry. Yes, you're automatically entered!
On Saturday, June 29, we'll draw one eligible gear reviewer to win this Leatherman prize package.

Leatherman Multi-Tool Prize
Our winner will receive a Free P4 and a Signal multitool, plus a Tread Temp watch/multitool, worth $700 total, thanks to Leatherman.
Free P4: Leatherman calls its new Free P4 "the most advanced multipurpose tool ever." It can be used one-handed, has magnetic opening/closing, and all locking features. With 21 tools, including a saw and serrated knife, it weighs 8.6 ounces and is 4.25-inches long ($139.95).
Signal: Designed for outdoor adventures, the Signal multi-tool packs 19 handy tools into its 4.5-inch size and 7.5 ounces. The Signal includes a fire-starting ferro rod, 420HC combo blade, emergency whistle, customizable bit driver to tighten gear, and built-in hammer to anchor tent stakes ($119.95).
Tread Tempo or Tread Tempo LT: The Tread Tempo is the world's first multi-tool timepiece with customizable Tread links and a premium, Swiss-made watch. Its links include 30 hard-working tools (28 on the slimmer LT version), such as screwdrivers, box wrenches, hex drives, a Pozi-Drive, and more ($449.95).
Review your gear today and be entered to win this $700 Leatherman multi-tool prize.