Win a Hults Bruk Jonaker Hatchet and Premium Nordic Pocket Saw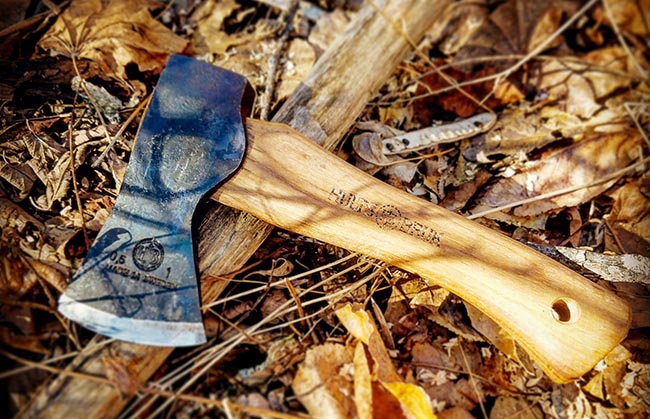 photo: Colton Chapman
Thanks to the Swedish craftsmen at Hults Bruk and Nordic Pocket Saw, we've got one more great gear giveaway this month. Tell us about your worthy gear, because on Friday, November 1, we're giving one Trailspace member a Hults Bruk Jonaker hatchet and a Premium Nordic Pocket Saw.
Nordic Pocket Saw makes award-winning, pocket-sized, hand-powered chainsaws, handy for camp, front-country, backcountry, and emergency use. Functional and elegant, Hults Bruk axes and hatchets are handcrafted in the company's Swedish forge, which has been in continual operation since 1697.

Review your gear today and both of these outdoor essentials, worth $250, could be yours.
Enter to Win:
Write a review now through Thursday, October 31, of your own outdoor gear, apparel, or footwear.
Every complete, qualifying review received October 1-31 counts as an entry. Yes, you're automatically entered!
On Friday, November 1, we'll draw one eligible gear reviewer to win both this Hults Bruk hatchet and Premium Nordic Pocket Saw.
---
Hults Bruk Jonaker Hatchet
From Hults Bruk, the oldest active axe maker in the world, we're giving one Trailspace member a premium piece of Swedish craftsmanship with a Jonaker hatchet.
The Jonaker can be carried in a pack or worn on a belt and is designed for backcountry tasks such as making kindling and doing light clearing. Its one-pound head is hand-forged from Swedish axe steel in the Hults Bruk forge, which has been in continual operation since 1697.
As part of the hand grinding process, the steel is struck multiple times to increase its density for increased durability. The head has a tempered zone designed to hold a very sharp edge even after multiple times sharpening.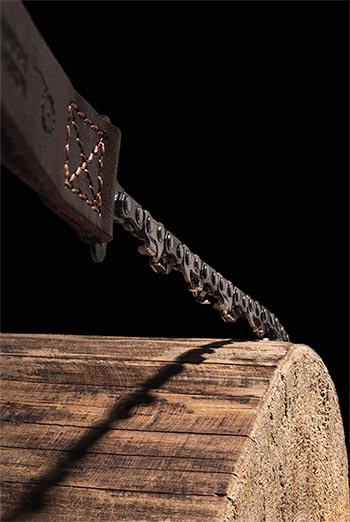 The Jonaker features a curved 9.4-inch American hickory handle that has been treated with linseed oil, and comes with a traditional leather protective sheath.
With hundreds of years of history behind it, a Hults Bruk axe or hatchet is a functional and unique piece of heritage and art that will last for generations ($129).
Premium Nordic Pocket Saw
Ever needed to clear a trail while out hiking, biking, or skiing? The Premium Nordic Pocket Saw is a pocket-sized, hand-powered chainsaw that boasts high packability, low weight (145 g/5.1 oz), and raw power.
The Nordic Pocket Saw's 65-cm (25.6-in) chain is made from heat treated high carbon steel, ideal for blades and specially developed for resilience under harsh conditions. It has 33 links with cutter teeth for effective cutting in both directions.
The whole saw stows away in its own case (11.5 x 10 x 4.2 cm / 4.5 x 3.9 x 1.7 in) for easy packing, making it a handy companion for outdoor adventures and emergency toolkits. Even better, this Premium Edition features handles and a case handmade in Sweden from 100-percent Swedish organic-certified leather ($119).
Void where prohibited. Giveaway open to residents of North America only. For Prize #3 we'll draw one winner from all complete, qualifying reviews received October 1-31. See Trailspace's Write-a-Review Giveaway rules for other rules.